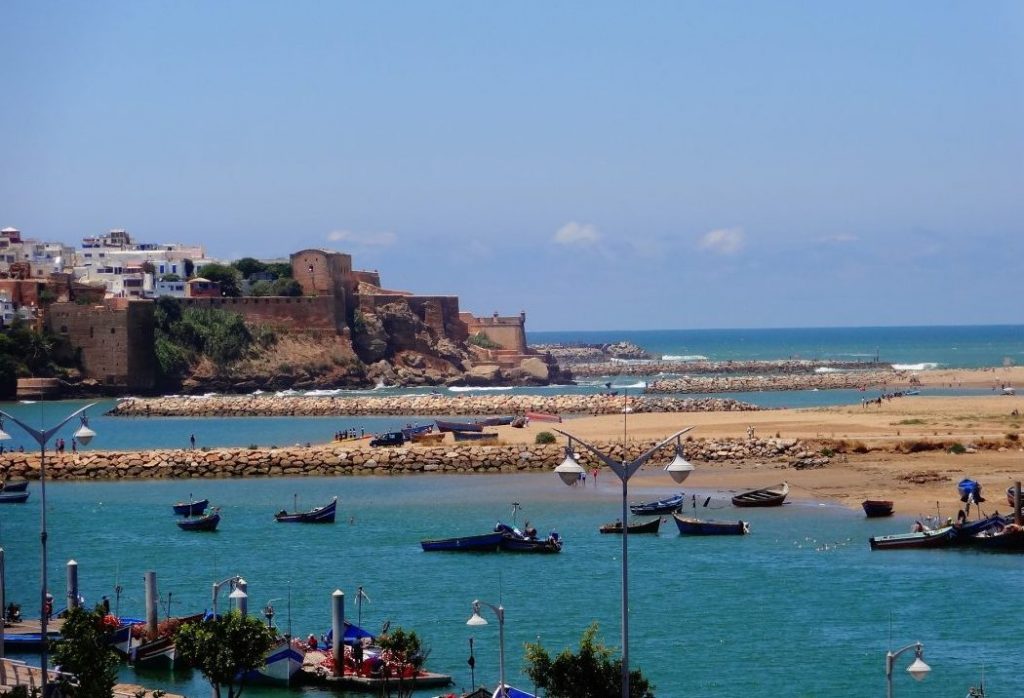 Rabat
The capital city of Morocco is an economic and political hub, full of modern touches mixed along the old colonial streets.  Travelers that come to Rabat, Morocco, will find a laid-back, relaxing journey through palm-lined streets and pristine landmarks.
One of the great things about Rabat is that it is not well established or advertised as a tourist highlight.  Those that do decide to travel here are rewarded with a true gem of a city that is stunning in its subtlety and peace with the surrounding nature and architecture.  A visit to the Rabat, capital of Morocco,  will show you a calmer yet memorable side to Morocco you can't find anywhere else.
What to Do
---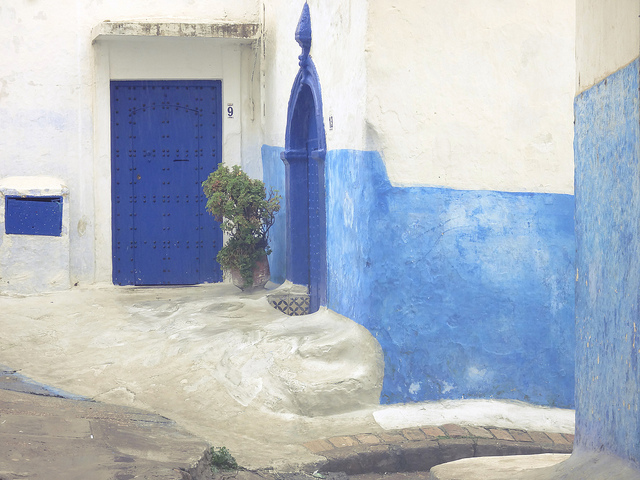 The Moroccan capital is what some may consider sleepy – bureaucrats going about their days, quiet coffee shops, and a relaxed nightlife.  However, this city has been a part of Morocco's history just as much as any other and offers a keen traveler the enjoyment and tantalizing experience of stepping into another culture and embracing it wholly.  The attractions will still delight and excite you and there is much to see and do.
A visit to the vast Royal Palace is certainly worth a look. Though you can't actually enter, you can explore the grounds and view the lovely building and absorb the history of the area.
The bustling markets in Rabat offer the same excellent quality merchandise, such as plush handmade carpets and crafted pottery, but without the pushiness of cities where tourists roam.  If bargaining stresses you out, Rabat will be a much friendlier place for you, most merchants settle on fixed prices and haggling is not often needed.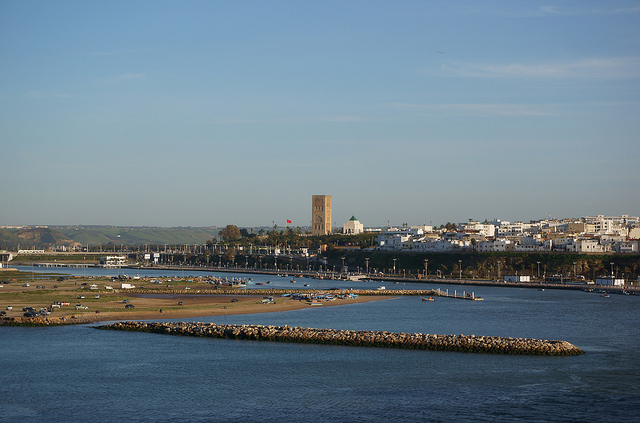 The walled old city, or medina, in the capital of Morocco is as grand as you'll find in other hot cities, with maze-like alleyways and charming shops to keep you busy.  Walking along, you will find buzzing market areas, unexpected side streets, and a castle high above on the cliff.  Below, the view into the cove of the Bou Regreg River comes straight from the front of a postcard.
Stunning Moroccan ruins, Chellah has not seen human inhabitants since 1154.  This once thriving city was one of the last connections of the Roman Empire and today it is filled with royal tombs, imposing stone architecture, and a shared home for cats and storks.  Yes, these animals have made the abandoned city home, and add a fun and quirky touch to exploring the ruins.
Kasbah des Oudaias sits right along the edge of the Bou Regreg River and provides a complete contrast to the rest of Rabat. The houses and streets are a bright white and smothered in the most mesmerizing blue. Here, you can find the oldest mosque in the city, Kasbah Mosque, the peaceful Andalusian Gardens, and the crowded but picturesque beach.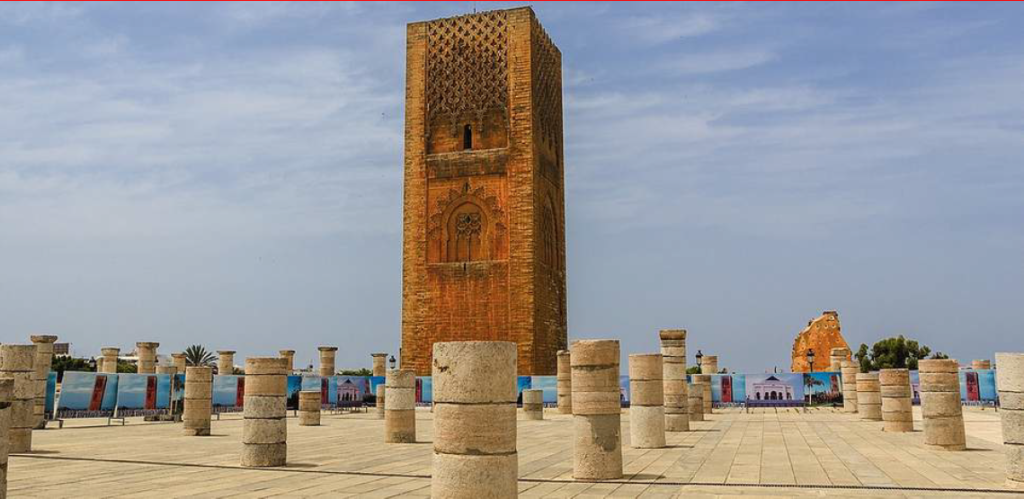 See the stunning singularity of the Hassan Tower, meant to achieve almost impossible grandeur. The tower was envisioned as the largest minaret in the world to go with the largest mosque, but construction was abandoned and today it sits, lonely and imposing over the city below.
Opposite the Hassan Tower, you can find the Mohammed V Mausoleum, the final resting place of members of the royal family.
When traveling to the bureaucratic capital of Morocco, a visit to the grand Bank al-Maghrib and adjacent museum is an insightful look into the currencies of Morocco and how commerce unfolds in Morocco.
Where to Stay
---
Hotels in Rabat, the capital of Morocco,  can range from your usual luxury accommodations, to simple hostels and riads.
Sofitel Rabat Jardin des Roses
For 'the ultimate luxury experience,' stay at Sofitel Rabat Jardin des Roses. Surrounded by a large rose garden, it has beautiful architecture and interior design, excellent service, and a top-notch restaurant and bar. The Spa makes staying here a special experience. It is not particularly traditional, but may be good for business or professional travel. High-end prices.
Villa Mandarine
Villa Mandarine is a luxury boutique hotel set in a stunning French colonial building. The large courtyard is filled with palm trees and a fountain, and there are lovely gardens, a pool, and a restaurant/bar. A traditional Moroccan breakfast is included. Rooms are elegantly decorated and very clean; service is excellent. High-end prices.
Riad Kalaa
Riad Kalaa offers the classic riad experience along with modern comfort. Located in the medina, it has the typical courtyard and beautiful carved wood and plaster walls, as well as clean, comfortable rooms, a pool, spa, bar, and rooftop terrace. Breakfast is included. We recommend requesting a second floor room, which may be quieter. Upper mid-range prices.
Dar Al Kebira
A beautiful riad in the medina, Dar al Kebira offers clean, comfortable rooms, lovely décor, great service, and a delicious traditional breakfast served on the rooftop terrace. Upper mid-range prices.
Dar Zouhour
Dar Zouhour is a small guest house situated in a beautiful riad. Quiet, comfortable, and well-located in the Kasbah, it includes a traditional Moroccan breakfast served each day in the courtyard. Dinner can be pre-ordered in the morning as well. Very clean, with friendly service. Mid-range price.
What/Where to Eat
---
Fresh, classic Moroccan dishes can be found all over Rabat. Their standing as a political capital and the influx of international business travelers also give demand for a variety of international cuisines. Moroccan food is something that is best enjoyed in Morocco, so don't pass up on classic dishes like tagine.
Restaurant de la Liberation
This is the type of place the locals go – simple, cheap, and delicious. Restaurant de la Liberation is a good option if you are on a budget and looking to try authentic Moroccan cuisine. Don't expect anything fancy, but you'll find great cous cous, roast chicken, and grilled skewers.
256 Boulevard Mohamed V, Rabat
Dar Zaki
Dar Zaki stands out for its wonderful ambiance. It's a bit hard to find in the medina, but the sumptuous, home-style Moroccan dishes more than make up for that: the cous cous, rafisaa, vegetable and meat tajines, harira soup, grilled ground beef skewers, and cookies are all highly recommended. Prices are moderate for Morocco.
Tajine wa Tanjia
Named for two classic dishes, this restaurant specializes in Southern Moroccan cuisine served in a relaxed, comfortable setting decorated with traditional art. Tajine wa Tanjia offers plates such as roasted camel, vegetable tajines, chicken with preserved lemons, and lamb with prunes, as well as local wine, bread, and olives. Great service, moderate prices.
https://web.facebook.com/tajinewatanjia.contact?_rdr
Dinarjat
For traditional Moroccan food in an upscale setting, try Dinarjat. Situated in a 17th century riad with high ceilings and beautiful furnishings, the menu includes tajines, pastilla (spiced chicken in a pastry crust), salads, roasted vegetables, and desserts. Can be hard to find in the medina, but you can arrange ahead of time for a guide to meet you.
6 Rue Belgnaoui – Rabat Medina, Rabat
The Golden Fish
The Golden Fish serves upscale European-style seafood in a sleek, modern space located at the luxurious Sofitel Rabat hotel. Coconut curry prawns, sea bass, squid, and local seasonal vegetables are on the menu, as well as some delectable desserts.
BP 450 Souissi, Rabat
Getting Around
---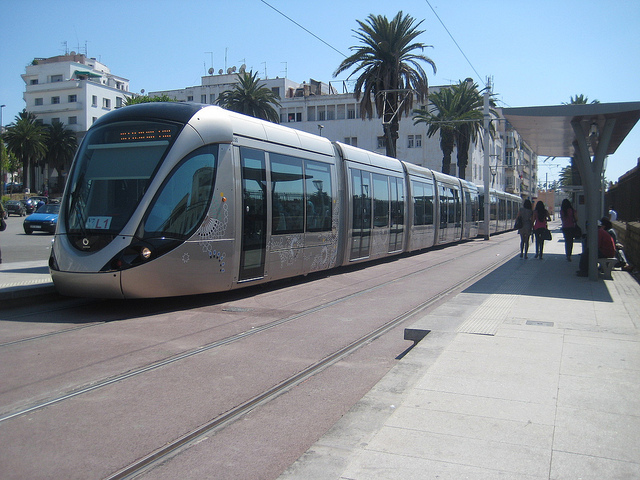 Buses and trams are a cost-saving way to explore the city and cover lots of ground. Petit taxis are also an inexpensive and excellent mode of transportation. Look for the blue colours, and as with most taxis in Morocco, watch the meter to ensure you are not being overcharged. If you're staying close to the centre of town and along the medina, walking is ideal and the best way to stumble upon something unexpected.
Best Time to Visit
---
Rabat is comfortably warm year round and offers travelers a balmy, temperate climate free from the stifling heat of other areas. The weather is at its best from May to August, but the city opens up and welcomes all any time of the year.
Travel to Morocco and don't overlook the relaxed city of Rabat – you will find a piece of Moroccan history that many overlook, and a journey through ancient history and modern-day lifestyle.
image credit: grayline