Marrakech
Visiting the rose red city of Marrakech is a joy. A city immortalised in literature and legend, even today it has an air of mystery about it. But to get to the very heart of the city you have to explore and perhaps even get lost. Here in the medina lie the souks and passageways that are immersed in tradition, just waiting to be discovered.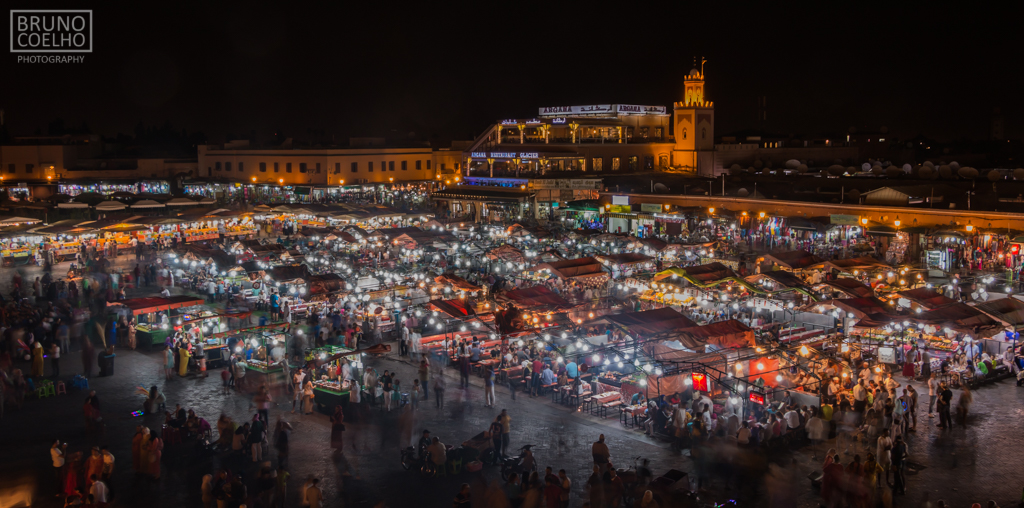 There are leather workers, copper beaters, pastry sellers, and lantern makers in the souk. Turn a corner and the herbalists are only too pleased to advise on the best spices to use in a tagine, or which of their remedies cures snoring. Look around for the lizard skins and fetishes used in black magic and fortune tellers lurking in corners. This is the magical Marrakech souk, a joy to explore and a shopping experience like no other.
For a peaceful escape from the souk, why not spend an afternoon in the magnificent Jardin Majorelle, a haven with colour and light. Beautiful plants line the pools here and it is a welcome bit of paradise from the busy city. The Koutobia Mosque is another landmark and has more splendid gardens. You could also refresh yourself in an authentic hammam.
It is at night when Marrakech comes to life. During the day the Djemaa El Fna is a nondescript square but when the sun comes down it is transformed into a magical stage. Food sellers boil and grill a range of dishes for sale from kebab to snails, the flames rising into the night. Storytellers gather crowds, dancers and drummers entertain people as they eat, and henna painters look for hands to decorate. This is one of the most famous meeting places in Africa with tribesmen, locals and tourists together. It is right at the heart of Marrakech, the rose red city that always will be a destination with character.
Getting Around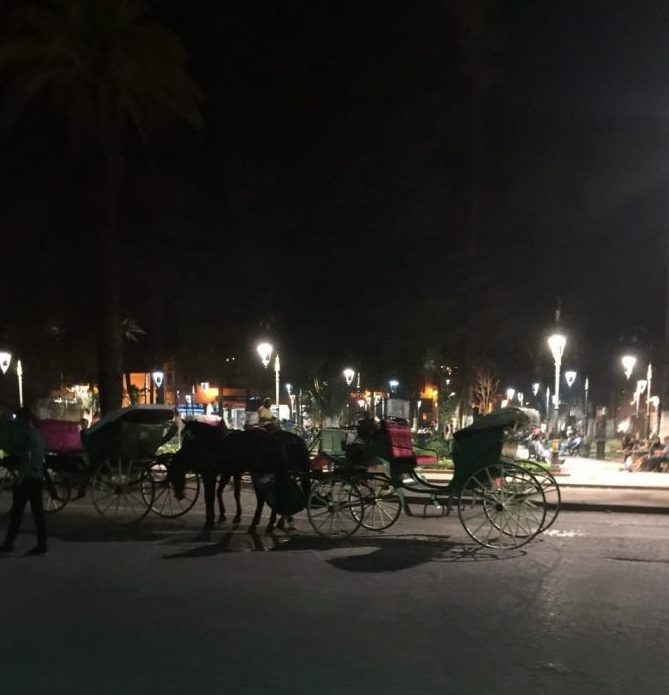 If you're staying in or near the medina, the best way to get around Marrakech is on foot. All the big sights and action are right here. The streets are winding and it's easy to get yourself lost on the first few days, so consider negotiating with a local guide to show you around. If you want to travel further within the city a calèche, or horse drawn carriage, is a fun alternative experience to have at least once. Otherwise, you can find small or large taxis to take you to and from the nearby Marrakech-Menara Airport or other nearby attractions.
Best Time to Visit
Marrakech is buzzing all year, so any time is a great time to travel to Marrakech. June to August are the hottest months and they see an uptick in local and international tourists, so expect to see prices rise and streets filled daily.
In spring and fall the weather is a more manageable temperature for most, and the tourism season is just picking up meaning there will be smaller crowds. December hosts the Marrakech International Film Festival, and every July sees a five-day celebration of Moroccan art with the National Festival of Popular Arts.
If you are planning a Moroccan getaway in the future, be sure to spend some time in the big city of Marrakech. The sights, sounds, and chaos of the city and souks will draw you in and everything begs a second look – you will never be without something new to do.
Where to Stay in Marrakech
Things do to in Marrakech