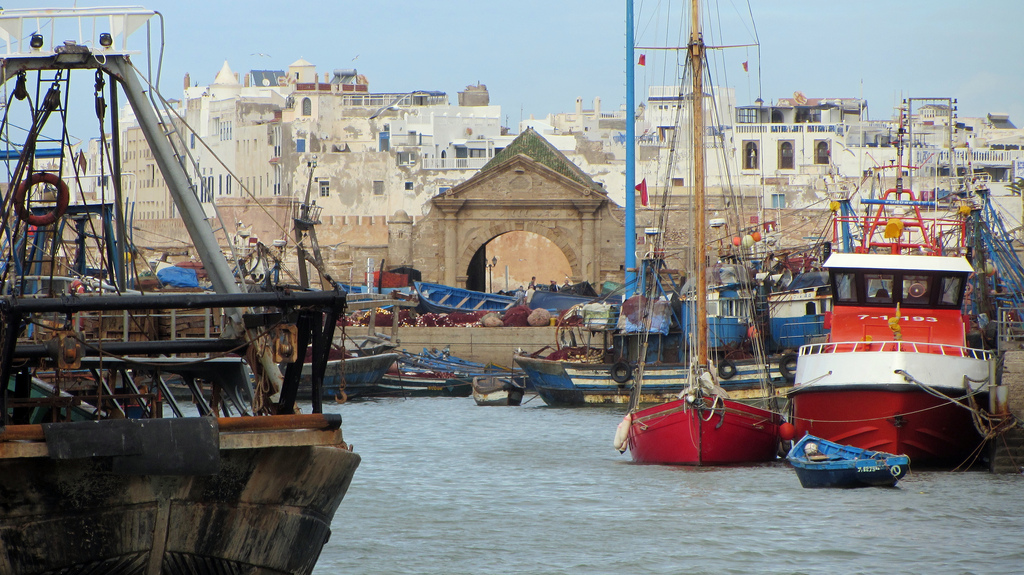 @AG Gilmore
Essaouira
R
enowned for being one of the most visited tourist destinations in Morocco, the windswept fishing port of
Essaouira
attracts hundreds of thousands of visitors annually including party lovers and culture lovers. The town was designed by Theodore Cornut, a Frenchman, and as such has the charm of a quaint French village. Sometime referred to as the "Wind City of Africa" by locals, Essaouira is a favorite destination for surfers and backpackers.
On entering the town, visitors will feel a unique atmosphere and soon realize that Essaouira is the soul of the beautiful country of Morocco. One of the major reasons why tourists from around the world visit Essaouira is the town's natural beauty.
Where is it Located?
---
Surrounded by 18th century fortified walls, the beautiful fishing town of Essaouira resides at Western region of Morocco, in the coast of the Atlantic Ocean. Due to its proximity to the Atlantic Ocean, the town is fast becoming a popular spot for beach lovers.
Regardless of the large number of tourists visiting Essaouria annually to discover its beauty and magnificence, it still retains its authenticity and old charm. A walk through the narrow winding streets of the town will alert your senses. Plan your trip to this amazing coastal town for a different take on Morocco. It is a perfect place to relax, unwind and enjoy massive fun.
Things to Do
---
Essaouira is home to a wide range of amazing things to do and interesting places to visit. The town's main attraction is the long and wide beach. The clear waters of the beaches attracts plenty of locals and tourists alike. If you would like to experience serenity at its best, take a walk to the secluded areas south of the beach.
The beaches are just perfect for loads of water sport activities including swimming, sunbathing, windsurfing and kite surfing. Remember to bring your own food and drinks as there are no many shops close to the beach areas.
Take a walk through the town's narrow winding streets to feel its vibe and unique atmosphere. One of the places not to miss out on visiting is its Medina, formerly known as Mogador, which is full of whitewashed houses surrounded by walls and several gates.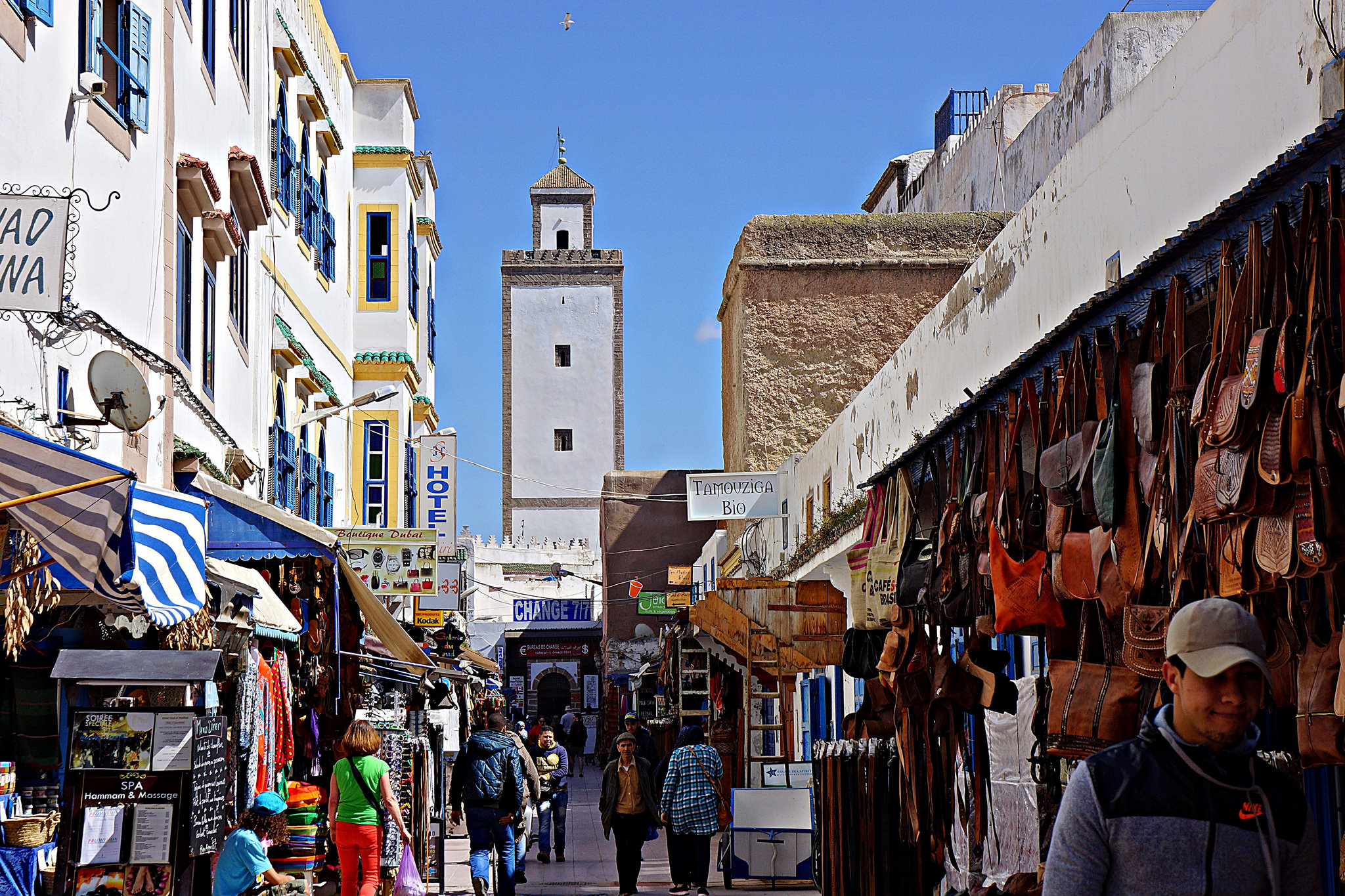 Photo Credit:@therese beck
Afterwards, you can take a stroll to one of the local markets and shop for variety of items such as Berber rugs, lovely ceramics and spices. Another major attraction in the town that will leave long lasting impression on you is the brilliant colors of their doors, which is usually colorfully painted in blue. Don't miss out on the chance of visiting the town's fishing harbor where visitors can have a taste of fresh seafood and also get dazzled by the magnificent colors of the boats.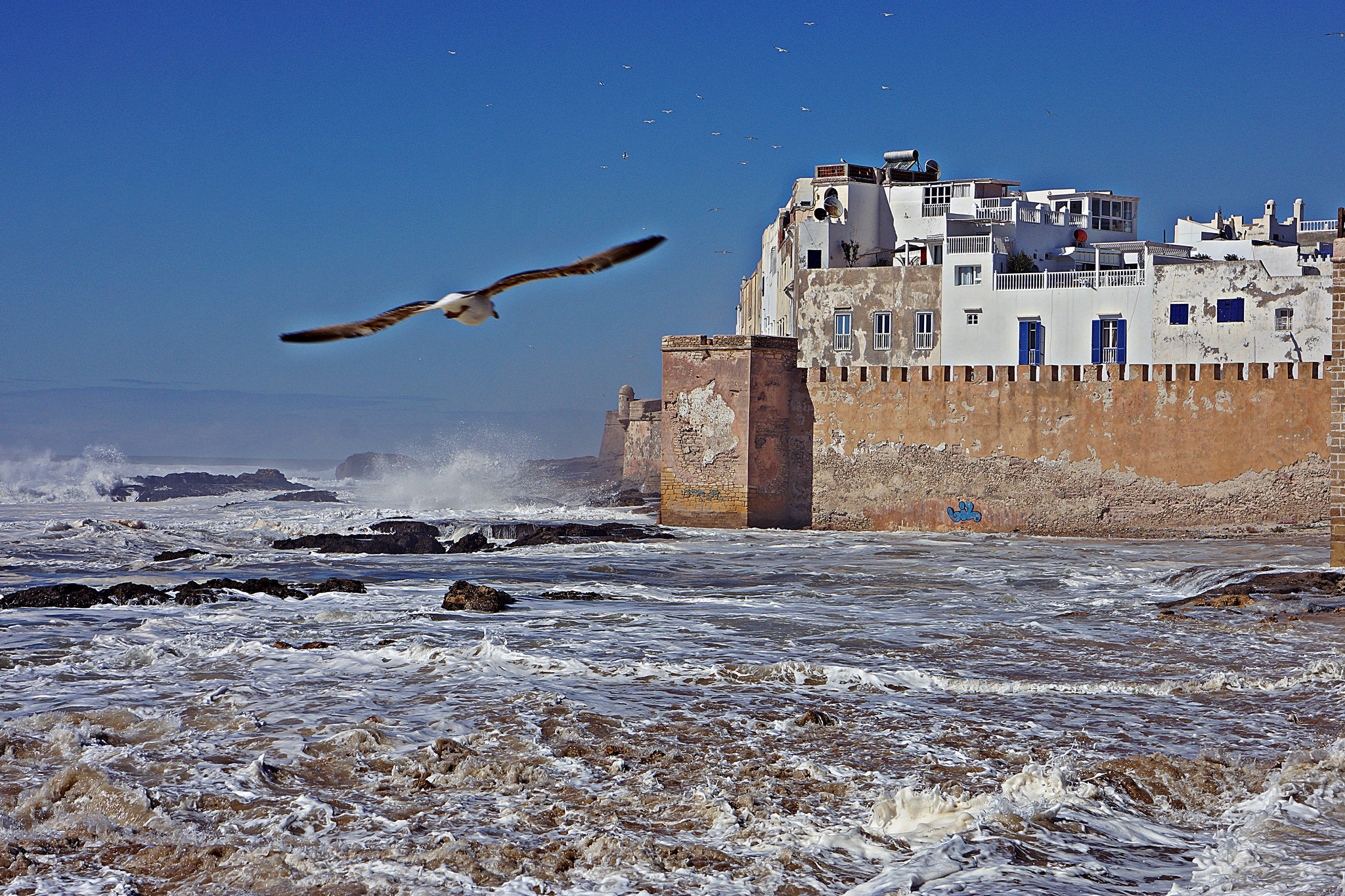 Photo Credit:@therese beck
The Portuguese Fort, which has close proximity to the port, offers visitors the chance to catch stunning views of the town and its surrounding areas. The café scene in Essaouira is impressive. Visit one of its exotic cafés after a day's worth of exploring. For hikers, you can take a guided walking tour to see the forests, sand dunes and Berber villages Essaouira has to offer.
Places to Stay
---
Places to stay in Essaouira are not that extensive when compared to other bigger cities in Morocco such as Rabat of Fes. However, there are still some incredible accommodations for visitors and tourists from different parts of the world.
Some of the amazing hotel accommodation offering high quality service in Essaouira include:
La Maison Des Artistes, which has beautifully designed rooms with local finds;
L'heure Blue Palais, a magnificent hideaway featuring an array of facilities while ensuring guests are comfortable;
Sofitel Thalassa Mogador, a beautiful resort hotel equipped with state-of-the-art facilities and a perfect choice for those who want to be close to the beach; and Villa Maroc which is tastefully decorated and also considered one of the relaxing places to stay.
Staffs in all the major hotels are friendly and accommodating, making your stay worthwhile.
Where to Eat
---
Essaouira is home to hundreds of great eating places serving both local and international cuisines.
Elizir
One of the town's top restaurant serving great tasting traditional dishes.
La Licorne
To taste some of the finest couscous, tagines and pastillas in Essaouira,
Café Resto Le Taros
Another place worth mentioning is Café Resto Le Taros serving nourishing local food.
 Chez Sam
If you'd like to taste freshly prepared seafood, the best place for you is Restaurant du Port Chez Sam.
How to get there
---
There are no direct flights to Essaouira from the UK. The best option is to fly direct to Marrakech airport, which is closest to the town. From the city of Marrakech, visitors can take a bus or taxi to Essaouira which is approximately a 2.5 hour drive.
Getting Around
---
You probably won't be needing any transport while vacationing in Essaouira as major attractions, souks (local markets), restaurants and cafés are within walking distance. If you would like to explore this lovely fishing town in a day, your hotel can organize a driver for you.
When to Go
---
Essaouira is worth visiting all year round. The best time to visit Essaouira is during autumn, when there's lesser crowd and the weather is the friendliest.
This is one of the hidden gems of the country, and shows Morocco in a far different light to the likes of Fez. Make sure you visit here if you are looking to explore more of Morocco, it's a truly beautiful little place.
See Articles