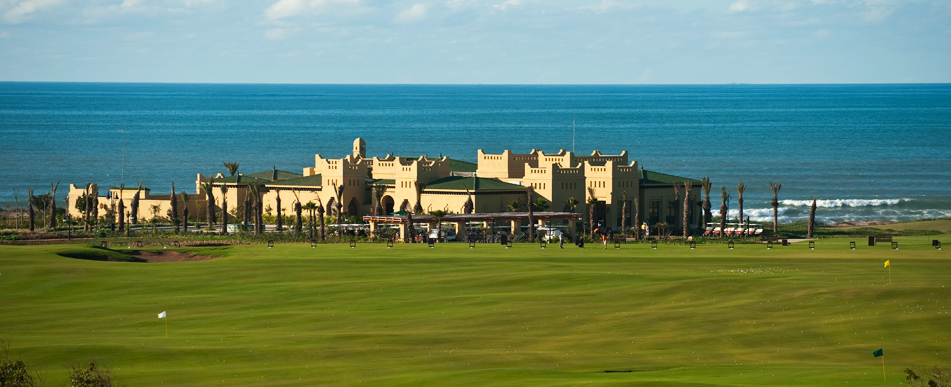 Golf in Morocco
When you think of Morocco, you may immediately think of warm sandy beaches and a place to really enjoy some of the most enjoyable weather in the world. However, Morocco is a much more enjoyable destination than the most basic description could give you – especially if you like golf.
Golf is one of those sports that can really take you far away from your own country. Morocco is one of the premium golf hotspots not just in Africa, but it is right up there with countries like Portugal for golfing history.
Considering you can get to Morocco in as little as four hours from the United Kingdom, there is really no reason why you should strike off Morocco from your list of golf havens to visit. This North African jewel has golf resorts throughout the country, but the main ones are found in Marrakech, Agadir, and Casablance. Other great places to check are both Fez and Rabat, which is the capital of Morocco.
The reason that golf is so popular in Morocco is the outstanding temperatures allows for the game to be played basically all the time. At the same time, though, the brilliant land that Morocco is made up of is perfect for golfing. A country without a huge drinking culture and the like, more relaxed things like golf are taken into account more seriously.
Another reason that golf in Morocco is so popular is the amount of different courses available throughout each city. Marrakesh, for example, has roughly five full golf clubs alone. There are four golf trophies regularly held in Morocco, and they are;
Lalla Meryem Cup
Hassan II Golf Trophy
Moroccan Golf Classic
Moroccan Open
Morocco is a huge sporting country, with a fervent support for just about all of their national sports side. This natural love for sports in particular has given golf an even bigger rise in the country. As more team-based sports take precedence for viewing, it allows participation sports like golf to have a full amount of land all to themselves.
Keep reading for our choices on some of the best golfing areas and courses in Morocco.
El Jadida
---
Right along the coast, the golf courses here are close to the beach, and a warm air breezes through your day on the course. The Mazagan Beach and Golf Resort is a 72 par course that has golfers testing their skill against the winds of the Atlantic Ocean among sand dunes and beautiful fairways. The high quality facility also has a driving range, putting greens, and a practice area for your use.
Royal Golf el Jadida is unique in that it is built in formation with the natural hilly landscape that conforms with the coastline. That, along with strategically placed trees, make this a challenging course that requires accuracy off the tee.
Marrakech
---
The courses in Marrakech are of a high caliber, and there are many to be had in the area. Amelkis Golf Club is situated among the trees, with a mountain view while you play. Palm Golf Club is a 27-hole American-style course that runs through the valley, surrounded by trees, numerous lakes, and bunkers.
If you're looking for a real challenge, the course at Samanah Country Club requires accuracy from the tee with its large bunkers and challenging layout. With the snow-capped Atlas Mountains in the background, this desert style course will truly test your ability. It is raved about often by the golfing community.
The Domaine Royal Palm is a new course, displaying all the nuances and subtleties of an excellent course and giving it international renown. The 18-hole, par 72 course is enhanced by large lakes and trees dotting the course throughout.
Essaouira
---
Golf de Mogador in Essaouira is one of the premier facilities in the world. The 18-hole North Course was opened in 2009, and has since been named one of the world's top 20 most exciting courses by Golf World magazine, and has held three professional tournaments. There is also a state-of-the-art driving range, two putting greens, and a training area to hone your game.
If you are looking for a genuinely outstanding country to come and spend some time in, but are also looking for a beautiful country that can give you awesome golf locations so that you can truly enjoy your time away, then Morocco has to be considered.
Read More:   Morocco: A Golfer's Paradise