sidi bouzid, El jadida
When visiting Morocco, one of the draws are the bustling and interesting cities. Eventually, after scouring the markets, diving head first into the culture and wandering from landmark to landmark, you're going to need a break. A getaway to a pristine beach with more locals than tourists is just what the doctor ordered for those aching traveler's feet.
About a 5 kilometer coastal drive from the City of El-Jadida is the beautiful and relaxing beach of Sidi Bouzid. With prime access to the Atlantic waters and ideal weather, this beach is a preferred destination of the locals. Being popular beach, at times can mean very crowded beach. If you are considering coming to Sidi Bouzid, here are a few of its benefits to help you seal the deal.
The Beauty
---
Unlike some of Morocco's beaches, Sidi Bouzid is pristine. The waters are clear and the beaches are all sand with very little of the rubbish. As the beach is not quite so built up by tourism, it still has a feel of being truly next to nature, especially when you catch one of the spectacular and colorful sunrises. The water is crisp, refreshing and clean to top off the entire post card perfect picture. But at times, the water can be frigid.
The Activities
---
OK, so I know I said you could count on relaxing while at this beach, but sometimes, bathing in the sun gets a little stale. If you want to kick it up a notch and get the adrenalin pumping there are tons of activities on Sidi Bouzid to be had.
The windy weather is optimal for surfers and kite surfing. In fact, this beach is one of the best for surfers who want to get a handle on some killer waves. If you want to get active without the heart pumping sports, there are plenty of things to do at a more leisurely pace. Hire a sail boat and take to the seas and bring along your fishing rod to try to score some dinner while you're at it. Want a more romantic venture? Opt for horseback riding along the shore instead.
The Beach
---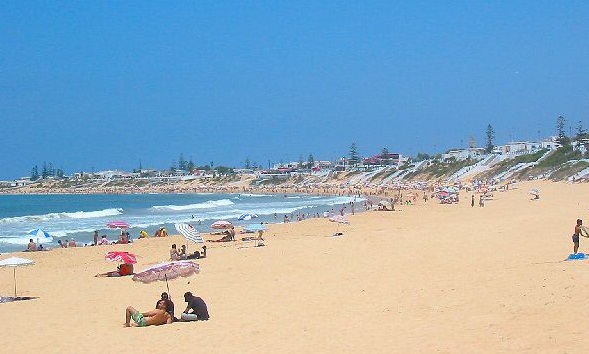 The beach itself is one of the best quality coastlines in the country. Not only is it clean but it has nice soft sands and water that is safe and easy to swim in. There are lifeguards typically on duty so you won't have to worry so much about safety risks and there are typically locals who walk around selling snacks and drinks so that you don't have to leave your spot when you get hungry.
The Boardwalk
---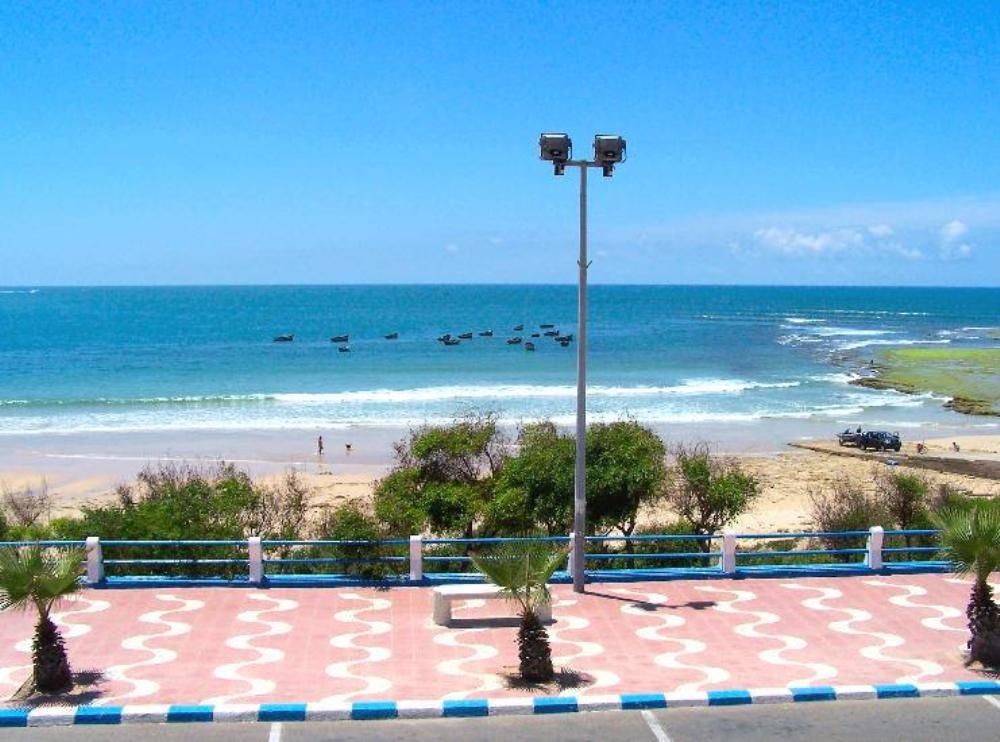 Not all beaches are lined with a boardwalk but Sidi Bouzid sure is. When you are sick of the sand between your toes, head up to the boardwalk to roam the coastline on a steadier ground. There are restaurants, cafes and shops that you can dip into when you are ready for some entertainment.
The Restaurants
---
When hunger strikes, there is no problem getting any of the delicious snacks you are craving. Whether it's snack food and sweets or a savory meal, you will have quite a few places to choose from right across from the beach. A popular establishment to visit is Requin Blue, which has an outdoor terrace perfect for watching the sun set over the Atlantic.
If you find yourself wiped out after a couple of days in the nearby Moroccan city of El-Jadida, don't hesitate to either rent a car or hop on the bus for a quick and scenic ride to Sidi Bouzid beach. Spend just a night or a couple of days just to explore and enjoy the seaside town. No matter how long you stay there, you will be sure to get in some relaxation with the locals before returning to the hustle and bustle.
Do you have any pictures for Sidi Bouzid you would like to share, please send to moroccopedia@yahoo.com