Tiznit Morocco
T
iznit is located about 100km south of
Agadir
in Morocco. Founded by Sultan Hassan when he was undertaking subjugation in the Souss in 1881, Tiznit or Tiznet, as it is often called, features important tourist services which includes restaurants, hotel accommodation, guesthouses, riads and much more.
Strategically situated between the Atlantic coast and the Atlas Mountains, Tiznit offers pleasant climate and also home to one of the friendliest locals in Morocco. This beautiful town is not only renowned for its beautiful culture but it also one of the best places in Morocco to find locally made Berber jewellery.
Legendary has it that Tiznit was originally founded by Fatima Tiznita. The main town, which dates back to 1882, was established by the great reforming sultan Moulay Hassan (1837 – 1894). Tiznit was created by the sultan to strengthen the Alaouite Dynasty's authority on the southern part of the country.
Population
---
This historic town has a population of about 55,000 people. Locals are welcoming and fun to be with. Here you will find an old Medina located in the heart of the town stretching several kilometres in length. Locals in Tiznit are well known for their craftsmanship.
Thousands of local visitors and tourists alike come here to explore its solid silver jewellery market stylishly designed and crafted by local artisans. Surrounded by impressive fortification, locals here dress in traditional costumes, making it a perfect destination to learn more about Morocco's unique berber culture and experience local life.
Getting there
---
Famed for its amazing red-ochre pise walls, Tiznit, though has little to offer when it comes to tourist attractions, but it is worth visiting for a unique local experience.
The easiest way of getting into Tiznit when coming from the south or north is by bus. You will drop off are the Pl du Mechouar, the central square, which once served as a military parade ground and it also has close proximity to several great hotels. From here, you can find taxis to your hotel.
Getting around
---
Tiznit is a small place and the best way to explore what this town has to offer is on foot. If you would like to explore further and go to the beach closer to Sidi Moussa d'Aglou, located on the outskirt of the town, you can hire grand taxis to take you there.
Around Tiznit
---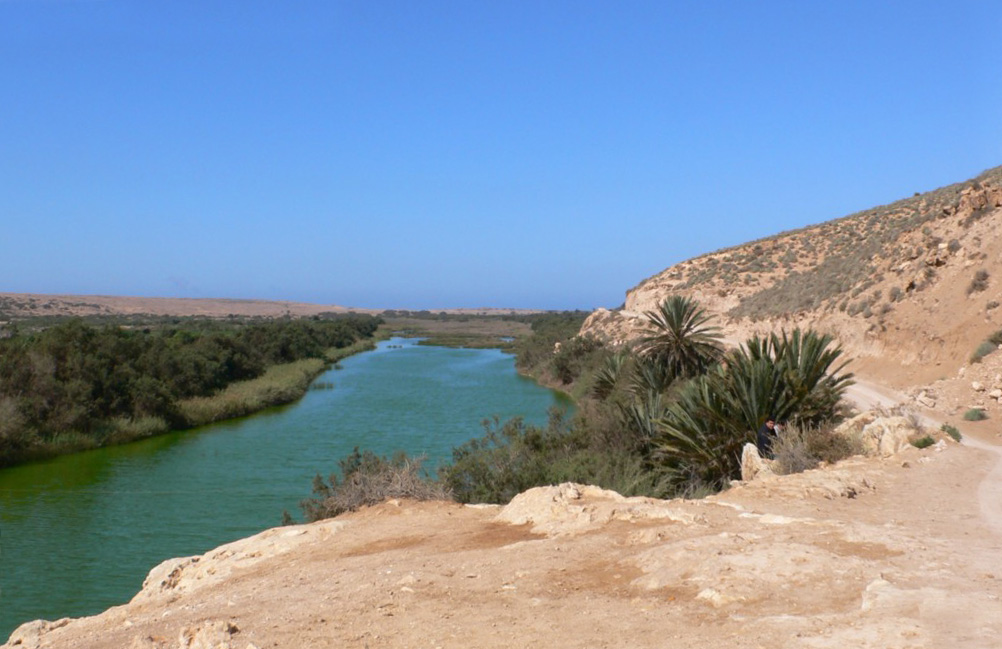 Located 25 miles north of Tiznit is the Souss Massa National Park, a perfect place worth visiting for bird lovers and nature lovers. This bird sanctuary is home to several bird species such as the Flamingos and the bald ibis, a migratory bird unique to the southern region of Morocco.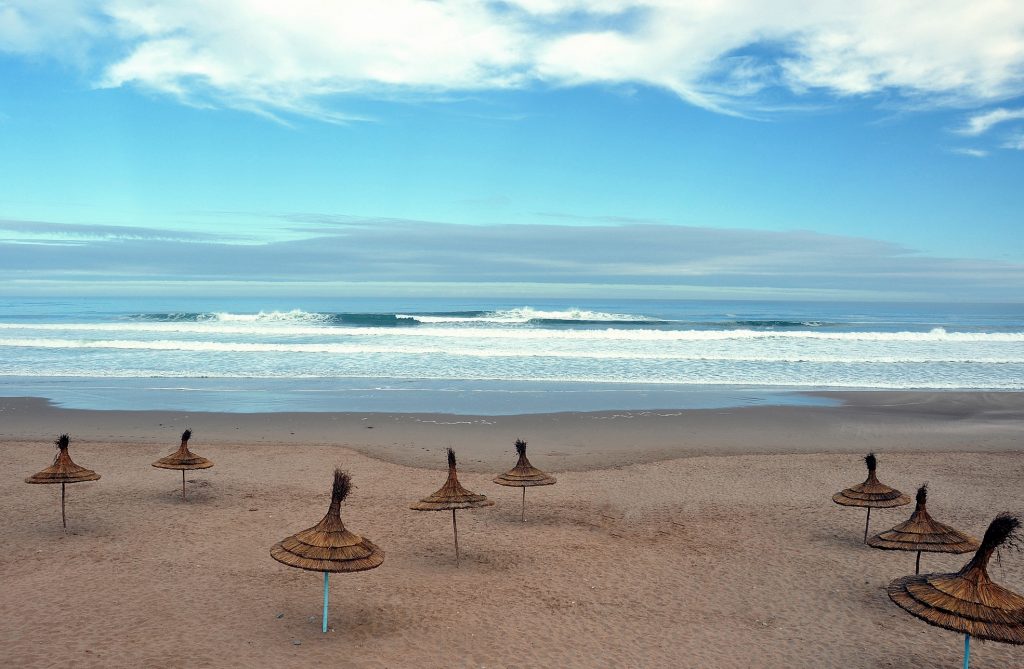 About 10 miles northwest of Tiznit is the Aglou Beach, renowned for its serene atmosphere. This beach is ideal for surfing. However if you are planning a nice time out with friends and family on the shores of the beach, it is highly advisable to pack a picnic as there are no shops or restaurant close by selling food. There is a little fishing village nearby worth checking out.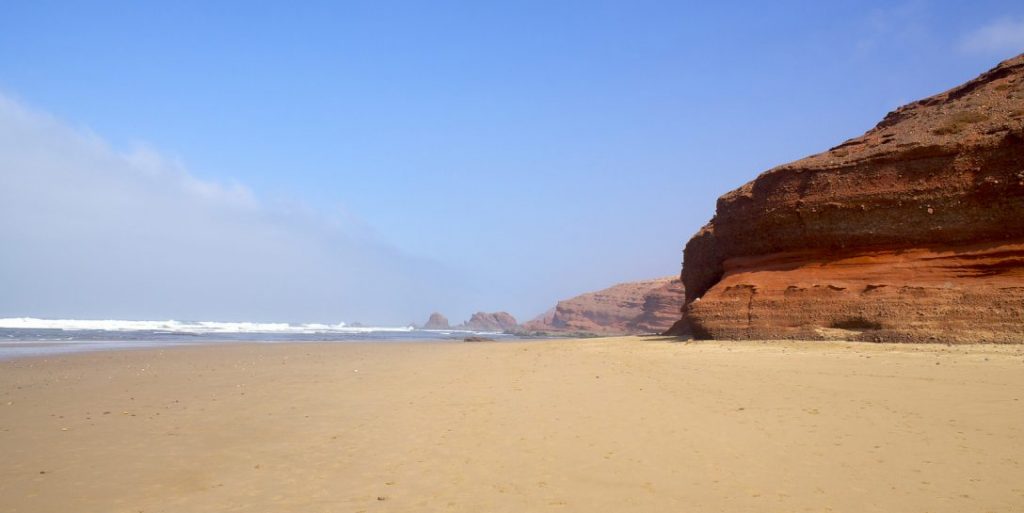 You trip to Tiznit will be considered incomplete without visiting Mirleft, located about 28 miles from the town. Mirleft is famed for its magnificent beaches and it attracts thousands of surfers and beach lovers from all over europe.
Moroccan Jewelry and Tiznit
---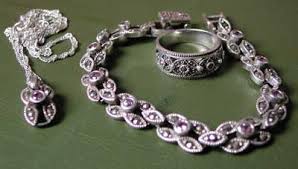 Tiznit is popular for its ornate daggers, swords and most importantly  Berber jewelry, which constitutes one of the richest expressions of culture in Morroco. These jewelry are beautiful made with colorful patterns by local artisands. This historic town is one of Morocco's most significant centers for jewelry.
Every year, Tiznit hosts the festival of silver jewelry to celebrates its local atisans and Berber craftsman. this event is well attended by locals and visitors from far and beyond looking to explore its fine silver jewelry.
If you are looking to get beautiful, locally made Berber jewelery, then head for the thriving jewelry market which opens every thursday. The architectural design of the souk is breathtaking and exceptional. You can also check out all the silver workshops found here.
Tourist attractions in Tiznit
---
Tiznit has little to offer in terms of sights and attractions. However, the major atractions in this ancient town are the massive circuit of red walls and the jewelry markets. Here you will find professional silversmiths creating colorful and beautiful necklaces, bracelets, rings and much more.
The Walls
Ringed by walls stretching over 5 kms, Tiznit boasts 29 towers and 8 gates. Access into the town are through two main gates namely Bab Ouled Jarrar and Bab Jdid. Visitors can climb up to some sections of the wall and enjoy spectacular views of the town including the Medina, and its surrounding areas.
The Mechouar
Take a walk around the medina and discover great architectural designs. Here you will find unique salmon red houses and blue iron doors all over. Visit the Mechouar at sunset, the main square, which once served as the parade ground for the garrisons but now plays host to lots of entertainment activities including snake charmers, story tellers and local entertainers. With close proximity to the main square is the Great Mosque, featuring an unusual minaret.
Souk
Mechouar, the medina's central square, offers easy access to the souk where you will find an open-air market selling fresh produce and a public market with stores and stalls selling vegetables, and other household items. One of the must visit places in Tiznit is the Jeweller's souk selling locally made jewellery. Before buying any item in the market, it is a good idea to visit the Ensemble Artisanal, where you know more about the prices of items on the market.