M
orocco is a charming place to visit. This place has a rich history as it has been ruled by several dynasties and foreign powers whose influence can be witnessed in its culture, food and monuments. People in Morocco are friendly and polite and there are no cultural conflicts between them, they are quite open minded.  The climate is Mediterranean and the interior part of the country has mountains.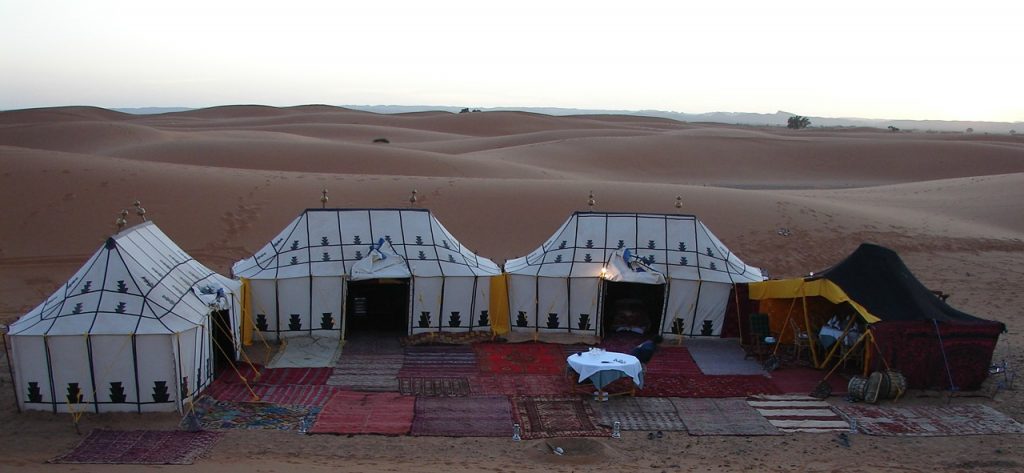 Being surrounded by both Atlantic and Mediterranean sea, tourist can visit beautiful golden beaches. Main tourist destinations are along the Atlantic coast, where luxurious resorts are located. It is always better to have some ideas about the place you are going to visit. While travelling to Morocco the things one should keep in mind are:
Morocco has extreme climate. The stark contrast of the climate can get a bit uncomfortable if you travel in summer or winter. Best time to visit, is spring time when the climate is cool and the land is surrounded by vegetation.
Make a point to know when the Islamic festival Ramadan begins and ends. Travelling at this time may be fascinating, but during the day, restaurants and cafes remain closed.
Arabic is the official language of the country. The people also understand French its colonizer, but it will take you a long way if you know small, short words like thank you and hello. In the city, the natives speak English, but when travelling outskirts, a guide is a must because communication can pose a problem.
Bring comfortable clothes and shoes. Some parts of Casablanca, Marrakech and Fez have uneven path and it will be easy for you to walk in the mountains.
If you come to Morocco have the experience of staying in the traditional Moroccan house called 'riad'.
On visiting the marketplace called 'souk' be sure to bargain, don't buy an item right away on the first price the shopkeeper offers. It is considered a fun activity here. If not comfortable, you can even ask a local to bargain for you and try it out next time yourself.
Make sure to tip people for the services they offer, giving tips is considered essential in their culture.
If you are a woman, dress yourself modestly. You may get some unwanted attention, avoid it and it will go away on its own.
Drinking tea with each other is a part of Moroccan etiquette, do not refuse such offers, it is considered rude, just sit down, have a chat and experience the easy way to know the place and its people.