Chefchaouen
C
hefchaouen is one of the prettiest cities in Morocco, famous for its dazzling robin egg blue medina. In addition, the city is nestled in the picturesque foothills of the dramatic Rif Mountains, making it a photographer's delight, whether you're wandering through the alleyways of the old town or hiking over the mountains. It is located 64 km (68 miles) south of
Tetouan
and 98 km southeast of
Tangier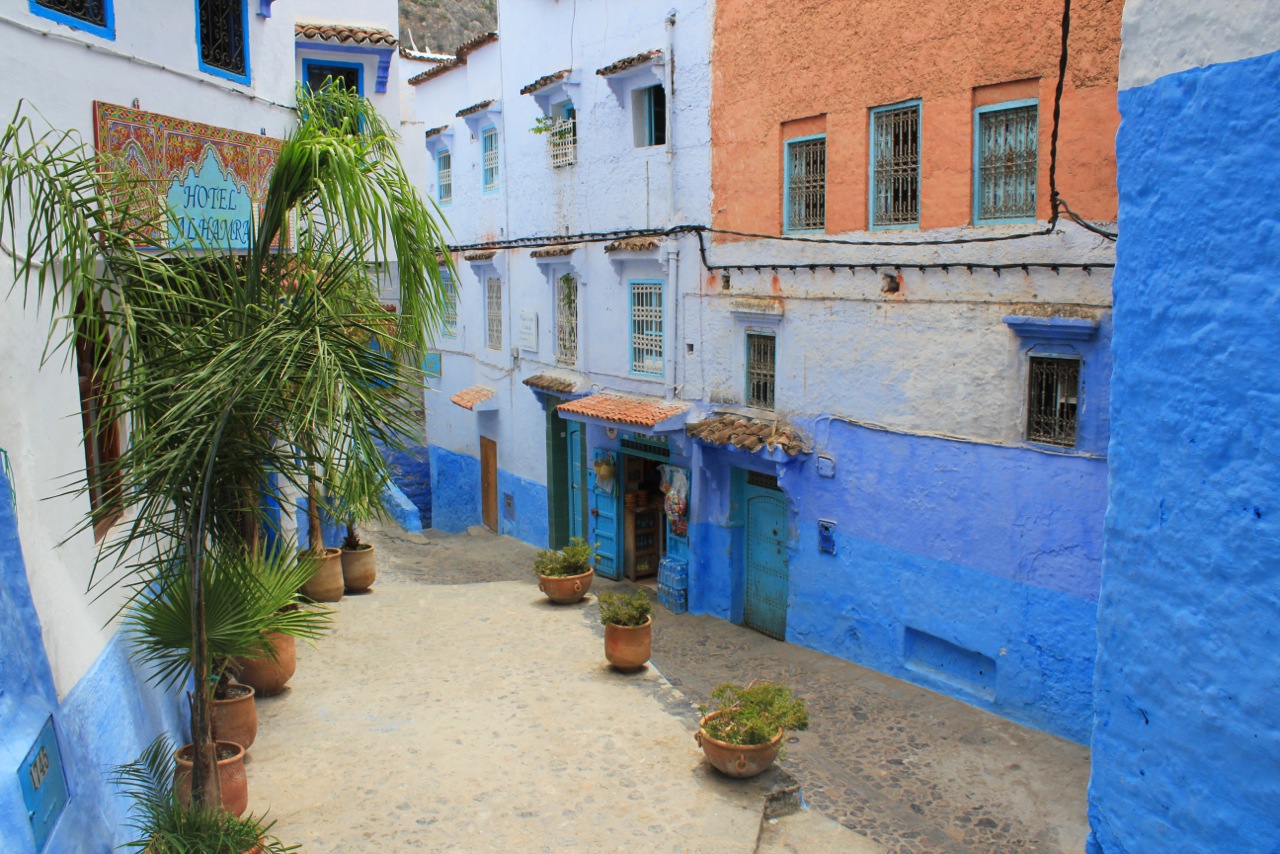 Morocco can sometimes be a challenging country to travel through but you wouldn't know this from visiting Chefchaouen. The medina is peaceful and mellow,  the locals are always friendly and happy to help. It's unlike anywhere else in the country, with its laid-back vibe making it an ideal place to start or end your trip.
Here are our top tips for things to do in Chefchaouen:
---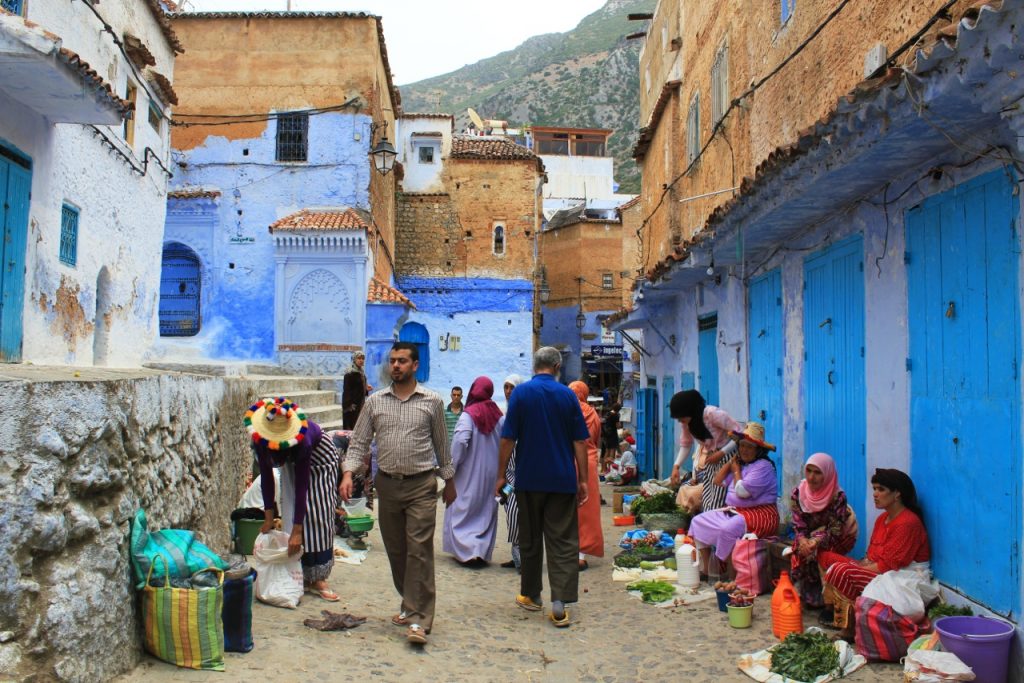 Get Lost in the Medina
 While there are plenty of things to do in Chefchaouen, one of the most enjoyable is simply getting lost within the walls of the medina.
Chefchaouen's medina (meaning old quarter in Arabic) is one of the prettiest in all of Morocco, so you'll want to spend the majority of your time wandering through the maze-like alleyways.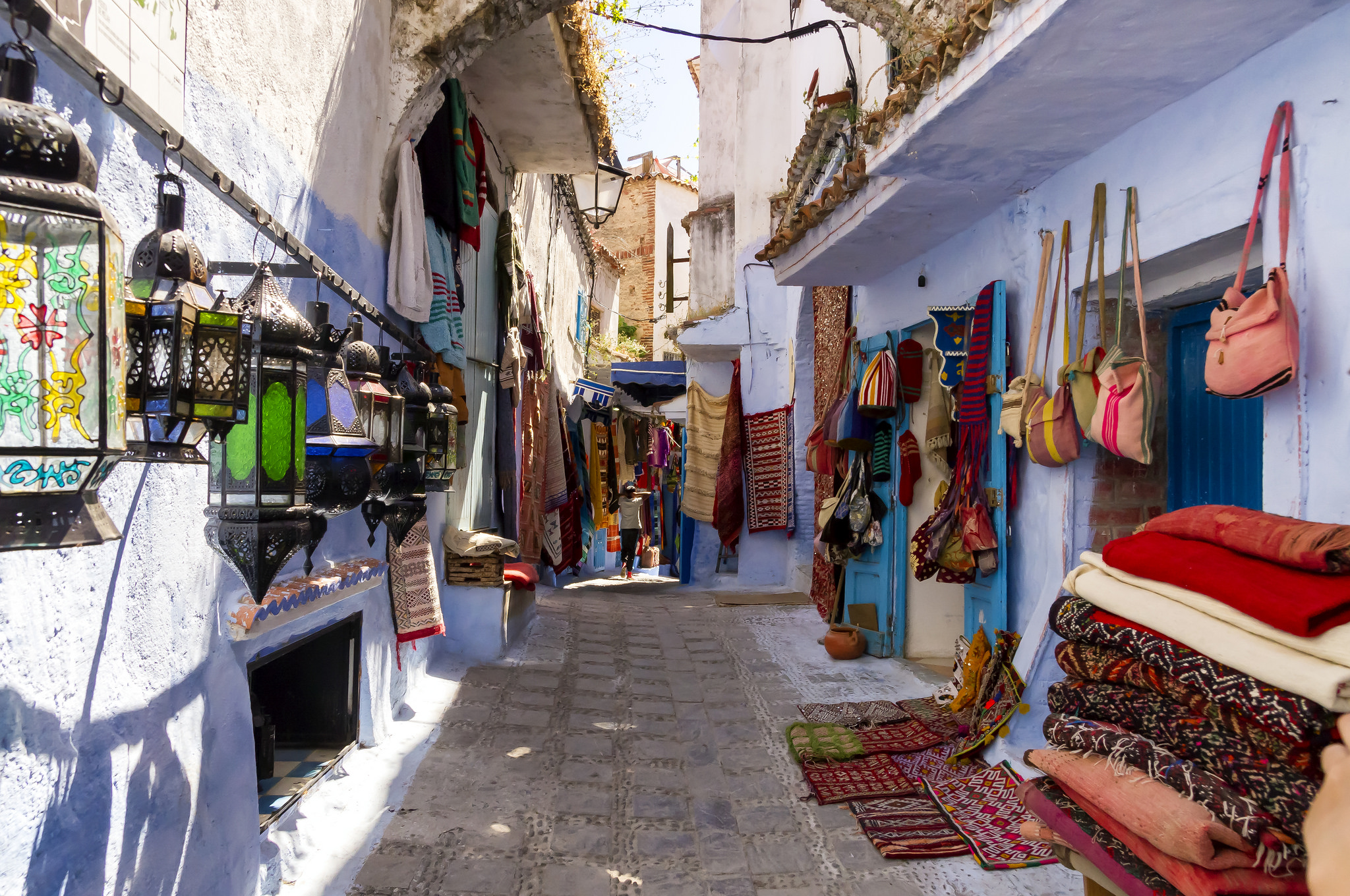 The picturesque medina, chefchaouen old city, is where all the day's activities take place. As you stroll through the narrow passageways, you'll pass elderly women gossiping outside their houses, along with bread makers, jewelers and touts selling their wares. You'll regularly run into children playing football, often calling out to ask which team you support. At least once a week you'll head straight into a produce market, where you can pick up fruits, vegetables, spices and bread for bargain prices.
When you tire of exploring, be sure to head to a restaurant with a rooftop terrace to get your bearings and receive a panoramic view of this beautiful blue city.
Relax and People Watch in Plaza Uta El-Hammam
The main plaza in Chefchaouen, Uta El-Hammam, manages to be both bustling and serene, making it the ideal place spend a few hours drinking mint tea and people watching.
The plaza is located in the center of the medina and is lined with several outdoor coffee shops and restaurants that serve food for much of the day. You'll pay a premium for the location but the owners won't mind if you spend several hours just drinking tea and talking with friends. Pull up a chair and enjoy the hustle and bustle of daily life in the medina – it won't be long until you're joined by a friendly local who's only too happy to tell you about their city.
Also located in the cobbled plaza is the red-walled Kasbah. Built in the early 18th century, this former fortress now houses an ethnographic museum containing ancient weapons and musical instruments, as well as extensive gardens and a tall tower that gives some of the best views over Chefchaouen.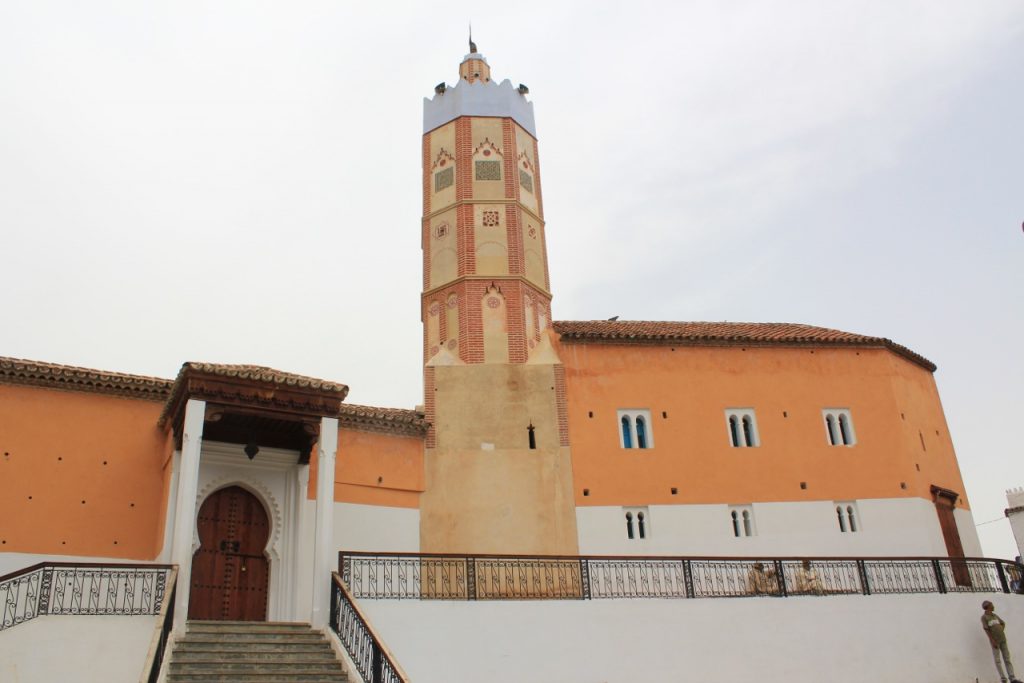 Before leaving the plaza, be sure to check out the Grande Mosquée. If you're not Muslim you won't be able to go inside, but it's still worth taking a few photos from the outside. You'll get the best view of the mosque from the tower inside the Kasbah.
Get a Glimpse into Local Life at Ras el Maa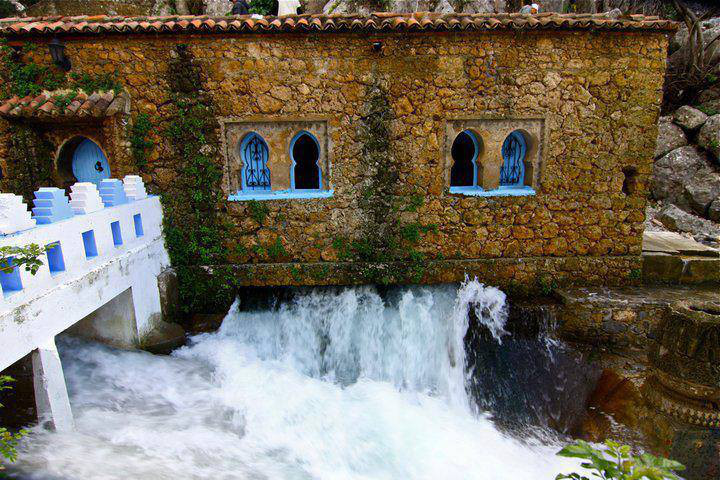 Ras el Maa means "head of the water", an accurate description for this waterfall — the point where the river from the mountains meets Chefchaouen. Located outside the medina to the east, Ras el Maa is where locals gather to escape the heat, do their laundry and gossip about recent events.
Spending time at the waterfall provides a small insight into the life of locals in Chefchaouen.
Go Trekking in Talassemtane National Park
Most people come to Chefchaouen to do one of two things: relax or hike. Having covered the relaxing things to do in this city, it's time to take a look at the more strenuous activities.
Given Chefchaouen's location at the base of the Rif Mountains, there are plenty of options for trekking across them. Talassemtane National Park is best explored with a guide if you don't have your own transport – located a 45-minute drive outside of Chefchaouen, it can be tough to visit independently.
There are plenty of multi-day hikes you can take throughout the National Park, all of which will give you a fascinating insight into the day-to-day life of mountain-dwelling Moroccans. As well as observing sheep and goats grazing on hillsides, and the women baking bread in huge outdoor ovens, you'll be able to pass through spectacular scenery, too. The park is home to gushing waterfalls, sheer cliff faces and rickety natural bridges.
If you're feeling particularly adventurous, you could even hike to Oued Laou, a small fishing village on the Mediterranean coast.
Hike through the scenic Rif Mountains
If trekking in Talassemtane National Park sounds a bit too tough for you, then why not take an afternoon out to hike through the Rif Mountains?
Simply follow the path behind the Ras el Maa and hike for as long as you feel comfortable. It doesn't take long for you get high enough to look out over the city, so don't worry about pushing yourself too hard.
Chefchaouen truly is a magical destination and well-worth adding to your Moroccan itinerary.
Read More:  Explore and Hike in the Rif Mountains