The Best Spas in Marrakech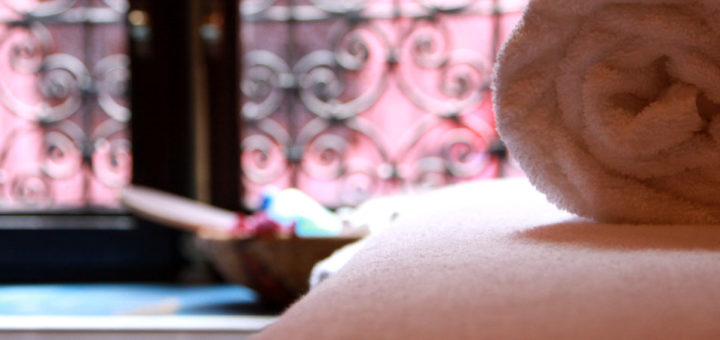 Marrakech is a land of colorful markets, stunning mosques and outstanding architecture. And, while visitors here know that there is plenty to do and see, what they may not be aware of is the chance for relaxation and well being that is offered within the spas. If you would like a bit of pampering on your next holiday to Marrakech, check out these top spas and what they offer. They all have a little something special so take your pick-you won't be disappointed.
Heritage Spa
---
Wanting to turn your pampering into a special event, Heritage spa offers to create an experience that is tailored just to you. They provide an atmosphere and treatments that combined, will cause the relaxation of both the mind and body. Located in the heart of an old Medina, just the look of it adds a special touch.
Try the traditional Hammam if you want to experience the local culture or opt for a massage with traditional oils that softens the skin and helps protect the immune system. If you would rather remove all of the toxins and dirt from roaming around the city, try out one of the facials.
La Mamounia Spa
---
Located in one of the most luxurious hotels in the city, this spa offers an experience to only the highest standards. Named one of the city's top spas in multiple magazines and seeing the faces of sophisticated clients since it opened in 1923,
La Mamounia has been dedicated to providing complete relaxation and serenity. Their wellness complex is comprised of 2,500 square meters and includes hot tubs, indoor and outdoor pools, relaxation pools, massage beds, beauty treatments and a fitness studio.
Les Bains De Marrakech
---

Les Bains De Marrakech, located in the Medina, this spa is one that truly spoils its guests. It offers a hammam complex that allows dual bathing which lets couples, family and friends enjoy the experience all together. Choose from their array of massage options that range from detoxifying and relaxation to anti-cellulite, after sports, stimulating and mother-to-be. Guests can also go for a foot, scalp, face, leg, back or head massage. The spa also offers specialized face treatments as well as locally made products to take home with you.
Farnatchi Spa
---
The Farnatchi Spa  is situated inside the Farnatchi luxury hotel and absolutely exudes opulence and well being. It's in the historic Medina and has marble hammams, private treatment rooms, organic products and even a menu for light and healthy lunches. Choose from the massage menu featuring options like relaxation, vitality, tonic, full body, or herb and oil. There are plenty of skin therapy treatments as well that range from revitalizing face therapy for men, cellular age restoring facials, and detoxifying body scrubs.
The types of hammam treatments are offered in a variety too and guests can choose from the simple hammam and Beldi and body wrap to the royal hammam treatment. Guests can also choose to get a manicure and pedicure, a combo and also a French polish.
Check out the best Spas and Hamamams in Morocco