Morocco Infographics
FACTS ABOUT MOROCCO
Morocco, officially known as Kingdom of Morocco, is one of the countries on the African continent that's a must see. Morocco, sometimes referred to as "a cold country with a hot sun" is the closest country in Africa to Europe.   Rabat is the capital of Morocco.
Morocco is home to some of the world's most industrious people producing world class, indigenous handicrafts, agricultural products and excellent seafood. Phosphates is the largest export product in the country. Morocco has been influenced by many different cultures including Rome, Spanish, French and Islam. The country serves as home to the Berbers, mostly found in remote regions, since the second millennium B.C.
Where is Morocco Located?
Located in the northwest corner of Africa, and 20 miles away across the Straits of Gibraltar
Geography
Covering a vast area of 172,487 square miles, Morocco, an Arab nation is about one-tenth larger than California. Bordered to the east by Algeria and to the south by Mauritania, Morocco features a fertile plain and a mountainous Mediterranean coast. Situated in the Maghreb region of North Africa, alongside Tunisia, Morocco is home to the Sahara, renowned for being the largest subtropical desert in the world.


>
Food and drinks
Since Morocco is a country that has been influenced by many different cultures and traditions the world all over, especially Arab and Berber traditions, it is expected to find a wide range of cuisine. Almost all fresh vegetable and fruits found in the United States are available in the local markets in cities such as Rabat, the nation's capital.
Most stores and local markets in Morocco sell domestic and imported products such as couscous olives, flour, sea food, diary products, amongst others. Morocco's main dishes worth trying include Pastilla, Tajine and more importantly couscous dish served alongside beef, chicken or lamb.  Chicken is the most commonly eaten meat in Morocco. The most common beverage in Morocco is Mint Tea, locally known as Atai served with sugar.
Guest are most times served the popular beverage and it is disrespectful to reject the offer. Hotels, restaurants and bars offers a wide range of great tasting wine, fruit juices, and alcoholic drinks
Movies
Morocco has featured in some of the world's best movies. One of the most popular cities that has been a favorite shoot location among world class movie producers is Ouarzazate, sometimes referred to as Morocco's film capital. The area is home to several film studios and a cinema museum.
Some of the movies that have been shot here include Babel, Lawrence of Arabia, What a Girl Wants, and The Living Daylights. Other movies shot in Morocco include Gladiator, The Bourne Ultimatum, Sex and the City 2 and the Mummy
Population
Morocco is home to a population of over 33 million people. The capital, Rabat, is home to over 1.6 million people while other major cities such as Fez, Marrakech, and Casablanca, the country's largest city and the largest port in North Africa is has more than 950,000, 750,000 and 3 million inhabitants respectively.
The country is believed to have been inhabited for over 90,000 years dating back to the Paleolithic era.
Government
Morocco is a nation that practices constitutional Monarchy, presided over by a King and a Prime Minister. The country gained independence in 1956.
Morocco Language
The official language of Morocco is Arabic. French is also widely spoken and considered the nation's unofficial second language, mainly used in government and for business transactions. Other languages spoken in Morocco include Berber dialects, Spanish and English.
Morocco Religion
The major religion is Islam, particularly Sunni Islam covering about 99% of the nation's population. Other religious group include Christian (1.1%) and Jewish (0.2%)
Currency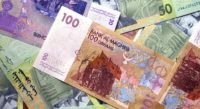 The official currency in Morocco is Dirham (DH). It is against the law to import or export the Moroccan dirham. However, other foreign currencies can be brought into the country, and foreigners are expected to declare the total amount of money on them upon arrival in the country.
Credit cards are accepted for business transactions in major cities such as Rabat and Marrakech.
National Holidays
Some of the local holidays widely celebrated in Morocco include, New Year's Day (Jan 1), Independence Manifesto Day (Jan 11), Labor Day (May 1), National Day (May 23), Oued Ed-Dahab Day (Aug 14), The King & People's Revolution Day (Aug 20), Anniversary of the Green March (Nov 6), and Independence Day (Nov 18).
Best time to go
Morocco is one of the most visited African country worth visiting all year round. However, the weather is a major factor to consider when planning to visit Morocco.
The winter months, from November to March, are extremely cold and rainy especially in the Atlas Mountains, making it a perfect time to explore the desert. During the summer months, from July to August, it can be quite hot. Summer is considered the peak season as hundreds of thousands of tourists make their way into the country to chill, relax and unwind at the beaches. If you want to avoid the hot weather as well as the crowds, it is suggested to travel before or after this time.
Climate
Due to its strategic location between the Atlantic and the mountains, Morocco enjoys a temperate climate. The eastern slopes of the High Atlas features a pre-Saharan climate
Transport
Getting in and around Morocco is very easy as there are great transport options including flights and by ferry from Spain and France. The major gateway into Morocco is via Mohammed V Airport in Casablanca, located about 18 miles from the city center. Other major airports include Al Menara Airport in Marrakech, Rabat-Sale Airport (5 miles outside Rabat) and Tangier Airport (9 miles from the city center).



There are direct flights to several cities around Morocco from major European destinations including London, Madrid, Amsterdam, Paris and Barcelona. Adequate public transportation is available for easy access to several locations within the country such as taxi, ferry, bus and train. Train travel time from Tangier to Rabat is about 5 hours.
Top places to visit
Top places to visit in Morocco include Marrakech, a beautiful city filled with several stores, cafes, hotels and bars; Fez, the oldest imperial city in Morocco home to colorful mosques and pungent tanneries; Essaouira, which has a fascinating medina as well as magnificent white sand beaches and excellent seafood; and Rabat, home to a wonderful medina and incredible attractions worth exploring
Sports
The most popular sport in Morocco is Soccer (football). The national team of Morocco became the first African and Arab country to qualify for the 2nd stage of the prestigious World Cup in 1986.